Purple Sheets
Sheets Designed to Enhance the Comfort of Your Mattress
Your mattress moves to adapt to your body, but normal sheets don't do the same. That's why we created innovative sheets that stretch, allowing you to experience the full comfort and support of your bed.
Sleepy Jones + Purple Pajamas
Love our SoftStretch Sheets? Now you can wear them - and look as cool as they feel.
Shop
Rest easy with Purple Sheets
Experience the True Comfort of the Purple Grid
Normal sheets don't stretch, blocking your hips and shoulders from being cradled by the Purple® Mattress the way it was intended. Only Purple offers premium sheets that allow you to experience the full innovative comfort and support of the Purple Grid™.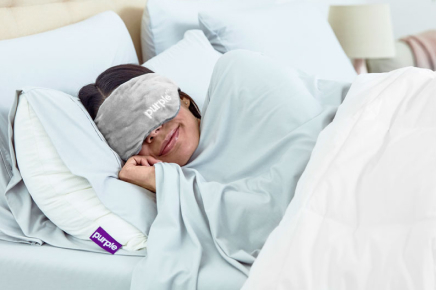 Crazy soft comfort you can snuggle up in.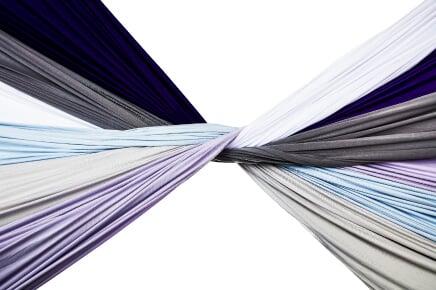 Stretchy and responsive to adjust to your mattress.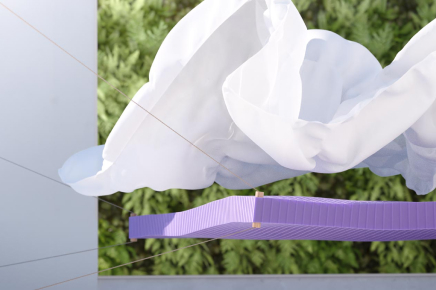 Refreshingly breathable so you don't sleep hot.
Why People Love Purple Sheets!
Great sheets to match a great mattress!
Really love the stretch in these sheets. Our old cotton sheets would peel off from the corners and crumble in the middle of the bed. Purple's expandable sheets really hold up!
Out of this world!
These Sheets are amazing, super cool and very breathable. If you are thinking getting them, do yourself a favor and get them. You won't regret it!
They really do make a difference
I thought my mattress was amazing with regular sheets, but when the Purple sheets arrived it was absolute heaven. You can really feel the difference in the feel of the mattress. The sheets feel great and stay cool.
Frequently Asked Questions
What are the best bed sheets for a Purple Mattress?
Purple® Sheets are specially designed with perfect 4-way stretch that allows you to feel the full No-Pressure Support™ of the Purple Grid™. Plus, they're incredibly breathable to help the cooling airflow of the Purple® Mattress keep you at the perfect sleep temperature all night long.
Why does stretch matter when it comes to sheets?
Sheets that don't stretch block your hips and shoulders from being cradled by your mattress the way they need to. This is especially true for the Purple® Mattress! Stretchy sheets let you feel the true comfort by letting your hips and shoulders sink into the Purple Grid
™
, which in turn increases the proper back support you need.
For these same reasons, we highly recommend the stretchy, quiet, and strong
Purple Mattress Protector
!
What is the difference between the Purple Sheets and the Purple SoftStretch Sheets?
Both sheet sets are amazingly soft, stretchy, and cool bamboo-based* sheets designed to unleash the comfort of your mattress. The SoftStretch Sheets have a heftier, more luxurious feel, increased durability, and have a wider variety of color options.
What makes for the best bed sheets?
The best sheets help you sleep better with four necessary features:

Cool and Breathable: A cool bed right as you lie down helps signal your brain that it's time to sleep, and the breathability keeps you from overheating throughout the night.

Soft to the touch: You spend about ⅓ of life surrounded by your sheets. Soft, cozy fabric makes relaxing easier and keeps you comfortable all night.

Stretchy Material: Your mattress was built for comfort and support. Sheets that don't stretch block your body from interacting with your mattress the way it was intended. 4-way stretch allows your mattress to do its job so you can sleep easy in the comfort you love.

Durability: Your sheets should look and feel like new night after night, and wash after wash.
Why is it important to invest in quality bed sheets?
Your mattress moves to adjust to your body, but normal sheets don't do the same. Normal sheets don't stretch, preventing your shoulders and hips from being cradled by the Purple® Mattress. Only Purple offers luxuriously soft sheets that allow you to experience the full comfort and support of the
Purple Grid™
.
Getting a good night's sleep is essential if you expect to work, play, and thrive at your full potential. The bed sheets you choose play an important role in how well you sleep each night. After all, it's hard to sleep well if you're tossing and turning under scratchy, threadbare linens that don't breathe and are just plain uncomfortable.
By
some estimates
, we spend over 1/3 of our lives in bed. It's worth taking the time to research and find the best possible bedding for your lifestyle, needs, and personal preference so that you can feel great when you wake up in the morning. Consistent, restorative sleep for
at least seven hours
a night sets you up for a more productive day, boosting both your immune system and your overall mood. Healthy sleep has even been linked to a longer lifespan, so it's important to have the right bed sheets that keep you comfortable and help you sleep.
What are the best bed sheets?
The most comfortable bed sheets for you will ultimately be a personal choice. What feels like a sweet dream to some sleepers can be a nightmare for others. The important thing is to choose breathable sheets that feel soft and comfortable, and fit your mattress properly. Sleeping well is often easier said than done, but the right sheets can help you transform your bedroom and sleeping environment — and make your sweetest dreams come true.
That's why Purple has developed innovative
bed sheets
that enhance the comfort of your mattress. Our uniquely soft and luxurious sheets have extra stretch so you can maximize the comfort and support of the Purple Grid™.
What are Purple® Sheets made of?
We offer two types of bed sheets:
Purple® Sheets
and
Purple® SoftStretch Sheets
. Both are cool, stretchy, and amazingly soft. Purple® SoftStretch Sheets are more durable with a luxurious, silky-soft feel and a wider selection of color options.
Purple® Sheets
are amazingly soft, cool, and breathable. The bamboo-based material is stretchy, so you can fully enjoy the No-Pressure Support™ of the Purple Grid™.
Materials:
10% Spandex
90% Bamboo-derived Viscose
Purple SoftStretch Sheets
are silky-soft and luxurious. These one-of-a-kind sheets allow you to experience optimal comfort and support of your Purple Mattress.
Materials:
67% Rayon from Bamboo Viscose
23% Polyester
10% Spandex
What is a good thread count for bed sheets?
Traditionally, experts have made a big deal out of thread count for sheets, presenting it as the be-all, end-all measure of bed sheet quality. But don't be fooled —
thread count
is not as important as you may think! The fact of the matter is that consumers have been misled about the rule that more is always better when it comes to sheet thread count.
Thread count simply measures threads per inch, indicating the coarseness of a fabric. However, with modern manufacturing techniques, some brands can claim deceptively high-thread-count sheets without actually increasing bed sheet quality. Other factors, such as sheet material, yarn quality, softness, stretch, and coolness/breathability are more important than thread count when you're looking for a comfortable night of rest.
What's the best thread count for bed sheets? The general rule is that you can expect quality once you've reached a count of 200. Anything above that really doesn't make a difference in terms of your sleep comfort.
What size sheets do I need?
Make sure you know how you'd like your sheets to fit, and don't take for granted that standard sizes tell the whole story. Most standard sizes — double, queen size, king size, etc. — don't take into account the depth of your mattress. If your bed is especially tall or features a mattress cover or topper, that may dramatically increase the height of your mattress. The standard sheet size for your mattress may not fit, so make sure to measure carefully.

Luckily, the Purple® Sheets are designed with 4-way stretch to hug your mattress around the corners and fit snug without coming loose. Plus they are incredibly soft and breathable to help with airflow to sleep at the perfect temperature all night long.

Some sheets are available as "extra deep" options, and if not, you may want to consider buying a size larger than you need if you aren't sure the standard size will work for you. For example, if your queen mattress is unusually deep, you may experience a better fit with king sheets instead of queen sheets. A fitted sheet that's too tight can create a "drum" effect that prevents you from enjoying the full comfort of your mattress.
What are the best sheets to use if you have allergies?
For those who deal with allergies or sensitive skin issues, it's even more important to choose the best possible bed sheets and pillows — or they can quickly become your skin's worst enemies. If you're one of the millions of people with sensitive skin, be sure to purchase hypoallergenic sheets and pillow cases.
Some wrinkle-free finishes are achieved through chemical treatment that may cause irritation. Similarly, stiff linen fabrics are often treated with a softening finish which can also cause skin irritations. For people with skin sensitivities or allergies, these
chemical treatments
can potentially cause a negative reaction, leaving you with an itchy red rash.
How do I care for my bed sheets?
For the Purple® Sheets and SoftStretch Sheets, we recommend washing in cold water. Hang to dry or tumble dry at low heat.

In general, care instructions can vary, depending on the material of your sheets. Check the label for any specific guidelines before washing.
How often should bed sheets and pillowcases be washed?
It's a good idea to wash your bedding at least once a week. We all occasionally fall victim to laundry laziness, and we're not here to judge. Just remember that washing your bedding regularly is an important part of overall good mattress hygiene for the sake of your health and wellness. If bacteria build up within your sheets, they can cause some pretty serious health issues, including skin breakouts, athlete's foot, eczema, allergies, dust mites, and overall general skin irritation.

When you wash your sheets, use the gentle cycle to preserve the softness and beauty of your bedding. Always use a mild detergent — maybe even a baby detergent — and stay away from bleach-based products or color brighteners. If you're fighting stains, you can always use a little liquid detergent to spot-clean a stain before putting your bed sheets in the washing machine.
Do I need to iron my sheets?
Purple® Sheets do not need ironing. Fabrics like linen and cotton can wrinkle, and some people prefer to iron them. In general, most sheets look fine if you take them promptly out of the dryer and flatten out the creases on a flat surface.