80% Air Is Pretty Darn Cool
Our Purple Grid products + innovative bedding are designed to keep you comfortable all night long – even in summer!
Purple Hybrid Premier
Our #1 Mattress for Airflow
Topped with 3"–4" of Purple GridTM, the Hybrid Premier features 1,400+ ventilation chambers that let air go with the flow for a more comfortable rest. Plus, when it comes to temperature, our Grid's signature GelFlex material is Switzerland – totally neutral! – so you won't sleep too hot or too cold.
Triple Up for Summer's Best Sleep
Pair the Purple Hybrid Premier with our temperature-regulating SoftStretch Sheets and stays-cool-all-night Purple Harmony Pillow to create an unbelievable night's rest.
Purple Harmony Pillow
Moisture-Wicking, Naturally Cool Comfort
Covered in a layer of Purple Grid Hex, the Purple Harmony offers continuous airflow through the Grid's 2,000 open-air channels. Add in the ventilated Talalay latex core, and you've got a pillow that helps you keep a cool head all night.
SoftStretch Sheets
Super Soft + Super Cool
With our fan-favorite SoftStretch Sheet Set, you can say goodnight to hot and sweaty nights with interrupted sleep. Woven with a moisture-wicking bamboo blend, these sheets help regulate temperature to keep you comfortable.
Purple Hybrid Premier
More Grid means less pressure – and the most dreamy "floating" feeling you can get. Choose 3" or 4" of gel Grid supported by premium coils.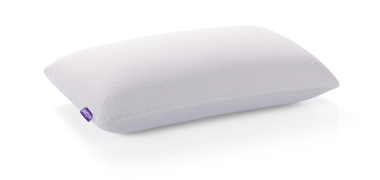 Purple Harmony Pillow
With the Purple™ Hex, get total head and neck support and absolute airflow so you're always on the cool side of the pillow.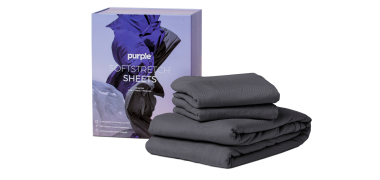 Purple SoftStretch Sheets
Luxuriously soft, stretchy, and cool to optimize the true comfort and support of the Purple Grid™.